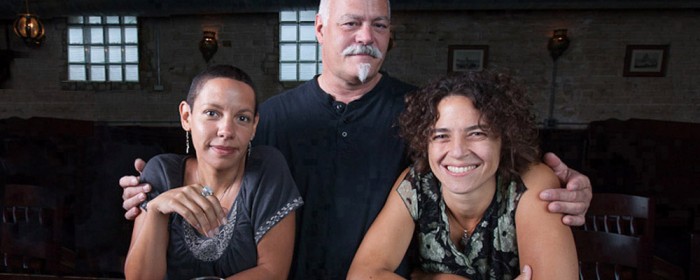 West Michigan's own An Dro returns to the Dogwood! An Dro's music is a blend of traditional and original melodies from across the globe, reaching back to the past, with an eye to the present and the future. You'll hear traditional Irish melodies, medieval French songs, Breton dance tunes, Scandinavian refrains, Appalachian influences, Arabic rhythms, and African grooves all performed with joy and freshness. This is dance music but it's also listening music. An Dro consists of Jim Spalink on bouzouki, harp, and gurdy gurdy; Michele Venegas on fiddle; Cara Lieurance on flute, accordian, and vocals; and Carolyn Koebel handling world percussion.
Click here to purchase tickets! $12.50. Black Box. General admission seating. 7:30 p.m. Tables can be reserved with the purchase of eight tickets.
Dogwood Box Office hours are Tuesday – Friday from 10:00 a.m. – 2:30 p.m. and two hours prior to an event. For more information please contact the Dogwood Box Office at 231.924.8885.
Tickets may also be purchased at NCCA-Artsplace in downtown Fremont. Hours are Monday – Friday 9:00 a.m. – 5:30 p.m., Thursday 9:00 a.m. – 8:00 p.m., and Saturdays from 10:00 a.m. – 2:00 p.m. For more information please contact NCCA-Artsplace at 231.924.4022.