Jane and Brian Stroschin
August 15 through October 15
Mother and son are both full of creativity and talents but each with a very different yet complimentary style. Enjoy the acyclic and mixed media paintings of wildlife and still life by local artist, author and illustrator, Jane Stroschin.
Artist Brian Stroschin will be exhibiting his bold, gestural ink figure drawings.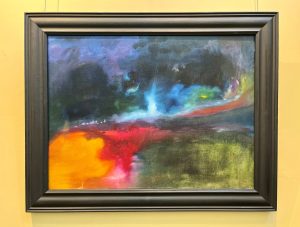 Exhibits in the Dogwood Lobby Gallery are courtesy of   the Newaygo County Council for the Arts – Artsplace.