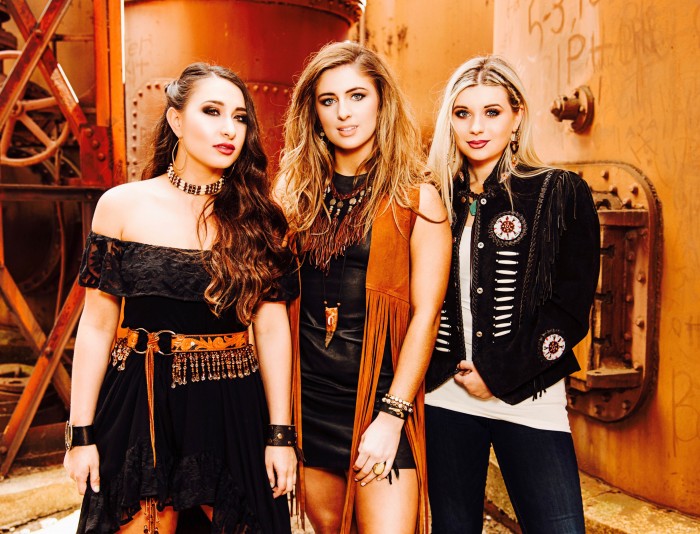 Rising country group, Sweet Tea Trio, brings their fresh sound and beautiful harmonies to the Dogwood Black Box on Friday, October 20 at 7:30 p.m.
The group is opening nine dates for rap-rocker Kid Rock in September throughout Michigan and Indiana. Earlier this year they were chosen by LiveNation to be the opener for Bon Jovi in Birmingham, AL and most recently they wowed fans at the CMA Music Fest in Nashville. Later in October they will open for Deana Carter in Ponte Vedra Beach, FL.
The three young ladies, Victoria Camp, Savannah Coker and Kate Falcon were named Alabama's Country Female Artist of the Year for 2016 and are winning the hearts and catching the eye of fans across the country. Their sound is unique, unlike what you hear on country radio today.
The Trio's self-titled EP debuted on the i-Tunes Country Chart at number 11 this past June and has continued to delight audiences and the country music industry alike.
Originally from Alabama, the now Nashville-based trio met in January of 2014 through a Birmingham artist development program called Nashville Bound. Each artist sang individually when they initially entered the program but quickly felt an instant vocal connection once they sang together. The Trio has been performing together ever since.
For more on Sweet Tea Trio and a taste of their music,  please visit their website, www.sweetteatrio.com
Click here to purchase tickets! $15. Black Box. General admission seating. 7:30 p.m. Tables can be reserved with the purchase of eight tickets. Call the Dogwood to reserve yours at 231-924-8885!
Dogwood Box Office hours are Tuesday – Friday from 10:00 a.m. – 2:30 p.m. and two hours prior to an event. For more information please contact Dogwood Box Office at 231.924.8885. You may also purchase tickets from the Dogwood Center Facebook page!
Tickets may also be purchased at the NCCA-Artsplace in downtown Fremont. Hours are Monday – Friday 9:00 a.m. – 5:30 p.m., Thursday, 9:00 a.m. – 8:00 p.m., and Saturdays from 10:00 a.m. – 2:00 p.m. For more information please contact NCCA-Artsplace at 231.924.4022.