January 25 – January Series of Calvin University – Dr. Esau McCaulley – 12:30 p.m.
January 25 @ 12:30 pm

-

1:30 pm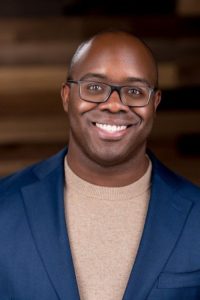 Dr. Esau McCaulley
WHAT IS AFRICAN AMERICAN BIBLICAL INTERPRETATION AND WHY DOES THE WHOLE CHURCH NEED IT
Underwritten by: The Stob Lecture Series
Esau McCaulley is an associate professor of the New Testament at Wheaton College and theologian in residence at Progressive Baptist Church, a historically black congregation in Chicago. He is a contributing opinion writer for The New York Times. His writings have also appeared in places such as The Atlantic, Washington Post, and Christianity Today.
He wrote Reading While Black: African American Biblical Interpretation as an Exercise in Hope as a personal and scholarly testament to the power and hope of Black biblical interpretation and argued that reading Scripture from the perspective of Black church tradition is invaluable for connecting with a rich faith history and addressing current issues.
McCaulley has won numerous awards for Reading While Black, including Christianity Today's Book of the Year. He has other published books, including Sharing in the Son's Inheritance and most recently a children's book entitled Josey Johnson's Hair and the Holy Spirit.
This lecture will be broadcast live at the Dogwood Center from 12:30-1:30 p.m. Admission is free.
For more information on the Calvin University January Series click here.
The Dogwood Center, a remote site for the Calvin University January Series, is supported in part by the Fremont Area Community Foundation.