November 27 – Braunschweiger Blues Band – 7:30 p.m.
November 27 @ 7:30 pm
$12.50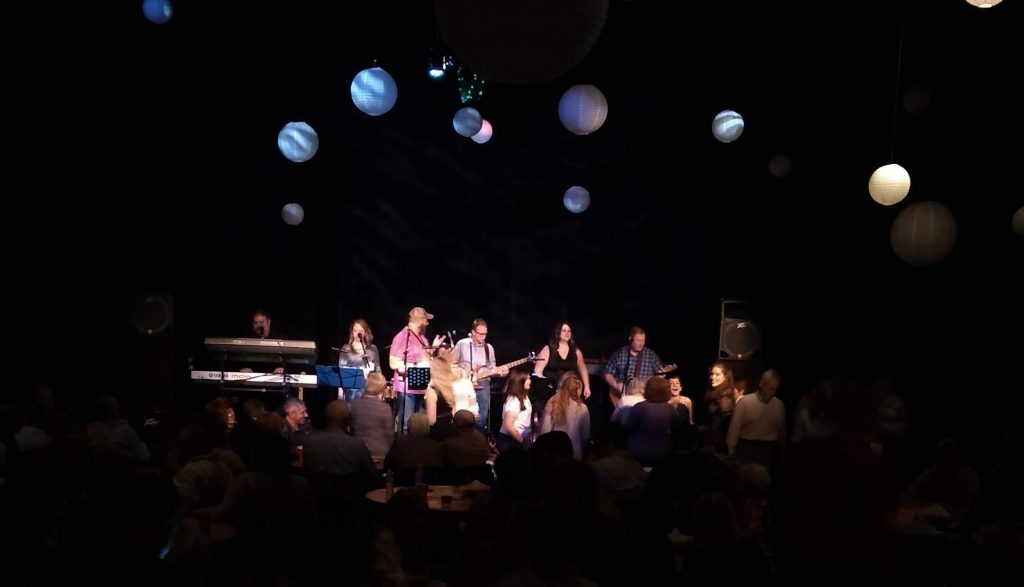 The Braunschweiger Blues Band will be back in the Black Box on November 27! Come on out for a great time with Doug Harmon and crew….these guys know how to have fun! This popular local group has a great sound and they get everyone up dancing, and having fun! Join us for a great night! Band members include: John Chandonnet on drums and vocals; Todd Juengel on guitar, keyboard and vocals; Wade Perkins on horns, keyboard and vocals; Randy Seabolt on bass and vocals; Doug Harmon on guitar and vocals; Angie Burgess and Lola Harmon-Ramsey on vocals; and Cousin Richie on vocals and sound technician.
Click here to get your tickets now! Tickets $12.50. Black Box. General admission seating. 7:30 p.m. Tables can be reserved with the purchase of eight tickets, please call 231-924-8885 to reserve tables and check availability.
Dogwood Box Office is open two hours prior to an event. For more information please contact the Dogwood Box Office at 231.924.8885.
Tickets may also be purchased at NCCA-Artsplace in downtown Fremont. Hours are Monday – Friday 10:00 a.m. – 5:00 p.m. and Saturdays from 10:00 a.m. – 2:00 p.m. For more information please contact NCCA-Artsplace at 231.924.4022.